These are quotes by stars/celebrities I worked with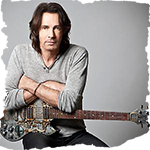 "A truly fantastic Magician, He had me fooled"
Rick Springfield - Singer, Actor, Entertainer

"Great comedy for a white guy"
D.L. Hugley - T.V. personality, Comedian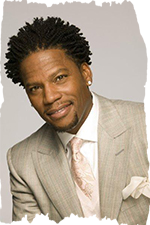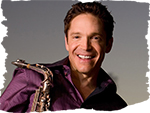 "Great Job, We need magic as our opening act all the time."
Dave Koz - Jazz Musician

"Another BLACKSTONE in the making, A well rounded entertaining show for all."
Tommy Smothers -
*Television Celebrity*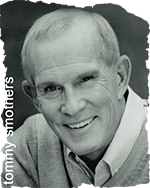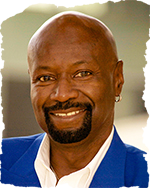 "Quick on his Mental feet, knocks them dead everytime."
T.A. Burrows - Comedian, Actor, Entertainer

"We were Fortunate to have such talent for our events."

Mike Feder - V.P. Tucson SideWinders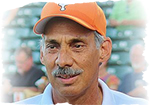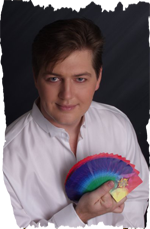 "A pleasure to share the stage with a talented magician & entertainer."
Wil Golden - Nat'l Award winning Magician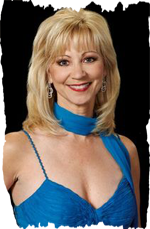 "A mild manner that endears & brings a smile
to all in his audence."
Corrie Sachs - Las Vegas Show
Honky Tonk Angel/Reba Mcintire

"Bill added so much fun and variety
and made our show truly magical."
Sharon Haynes - Las Vegas Show Producer
Honky Tonk Angels.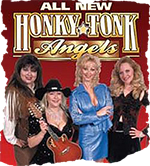 "Straight from trip advisor, over 125 specific comments from those who have experienced the presence of MAYHEM" here are just a few.

"Fun for the Whole family!!" 5 of 5 stars Reviewed September 2, 2014

the BEST part of the whole experience was our tour guide "Captain William Mayhem" a pirate from Scotland who was over 300 years old. "full of energy and charisma" " made the entire museum just that much more interesting". He was a very engaging storyteller. I think it was worth the hour drive just for that!

"Pirates come alive thanks to Cap'n William Mayhem!." 5 of 5 stars Reviewed September 1, 2014

"Entertaining and educational thanks to Pirate William Mayhem" 5 of 5 stars Reviewed August 25, 2014

A very interesting visit thanks especially to our tour guide, Pirate "William Mayhem." A imposing figure in his pirate regalia complete with Scottish accent, with his knowledge of the history of pirates along the Florida coast as well as a great sense of humor (and a wonderful rapport with younger visitors), an otherwise interesting place was made very memorable. We loved it!

"Boatload of fun with a bit of Mayhem" 5 of 5 stars Reviewed August 10, 2014

Best of all was the tour guided by Captain Mayhem. Dressed in authentic period costume, this extraordinary story teller and educator delighted, entertained, and engaged the group, young and old, having great fun and laughter. This is truly a must see attraction and be sure to ask for the guided tour from Captain Mayhem himself !

"Amazing Museum Of Pirate History!" 5 of 5 stars Reviewed August 1, 2014

Our applause goes to our colorful and talented commentator (Captain Mayhem) that likened himself to be a Pirate from the 1600's. "Arr Matee Having a museum of such treasures and history brought to life by Captain Mayhem. A tall, white haired, commanding personality seasoned by time, and prized rum, who was extremely knowledgable of St Augustine's Pirate past. Captain Mayhem brought too life the lives, and influence, of the Pirates who once darkened St Augustines shores. Thus adding another level of interest to the small city that continues to command attention like (Captain Mayhem) does, from many who visit its gates. A must see museum to experience in visual and audible display of St Augustine's Pirate past that many (as myself) never knew about until now.

"Amazing" 5 of 5 stars Reviewed July 30, 2014

My girls are 3 and 5 and loved Our guide, William Mayhem, he was fabulous. Honestly, he made the visit worth it and

"Fine Museum, Great Tour" 5 of 5 stars Reviewed July 24, 2014

William Mayhem, pirate and tour guide par excellence, makes a visit to this richly-endowed museum a first-rate experience. Quirky as Blackbeard (well, almost) and ironic as Black Bellamy, he makes you want to ship out with him.

"Awesome!!!" 5 of 5 stars Reviewed June 29, 2014

Captain William Mayhem you are AWESOME!!! The Museum itself is amazing!!! I really have to say I wasn't expecting to have this much fun. Totally worth it. My son is autistic and he was absolutely fascinated, by the capt. and the museum. The best, thank you Capt. Mayhem

"Swashbuckling Good Time" 5 of 5 stars Reviewed June 25, 2014

This is one of St. Augustine's best! We were fortunate to have Captain William Mayhem to give us an extra tour. He is awesome! He captured the attention of all ages without being scary to the little ones,

Great Museum and Wonderful Tour" 4 of 5 stars Reviewed June 1, 2014

We also got to enjoy a guided tour by one Captain William Mayhem. I have met Captain Mayhem on a number of occasions but this was my first time to join one of his tours. He provides a wealth of knowledge in a manner that keeps the interest of all ages and entertains the crowd. Huzzah to the Captain!!!!!!

"A GEM of a find a few steps from the fort!" 5 of 5 stars Reviewed February 3, 2014 NEW

What a find! Captain Mayhem was wonderful! He was engaging, informative and VERY entertaining. It was clean enough for the family and racy enough to be engaging.